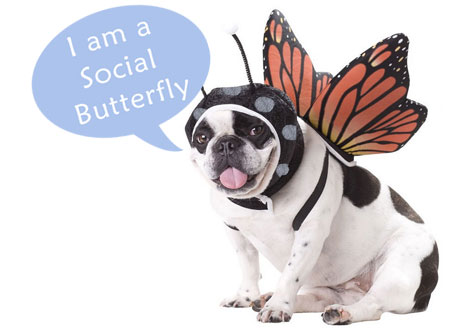 Over the last decade business owners have built a website with the idea of getting extra business, especially as they try to compete during tougher economic times.
There's a growing trend of 'Smart Business Owners' that seek the help of online experts to make their websites perform well on the web, ensuring they are actually able to compete with millions of other websites trying to catch the attention of potential customers and clients.
Reality Tip #1 – 'In today's business world, without any online solution, a website will simply end up lying around the Internet without anyone ever noticing it.'
Is Search Engine Optimisation the Golden Key?
One of the more common online solutions is seen in search engine optimisation (SEO), whose main goals include ranking a site and attracting more traffic. But any skilled SEO company realise that these are 2 small parts of a bigger puzzle and the main objective is to use other elements of SEO.
Search engine marketing (SEM), and recently, social media are two solutions that contribute to SEO and the success of a business website.
Different Thrusts, Same Purpose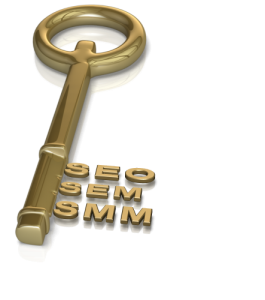 Search Engine Optimisation (SEO), Search Engine Marketing (SEM) and Social Media Marketing (SMM) are usually treated as separate entities, but in reality, all these three are part of a solid overall online strategy.
Effective online marketing happens when you make use of all avenues to reach out to customers and turn site visitors into paying customers. SEO, SEM and SMM are some of the key avenues to take.
The trick for the online marketer is to understand 'how to' integrate all three of these different strategies, adjusting and fine-tuning the marketing move based on the type of business.
SEM and SEO
Simply put, SEM is paying for your site to be listed on search engine and online directories. You can easily identify them with the small 'Ads by Google' or on the search engines you'll notice they're a different colour.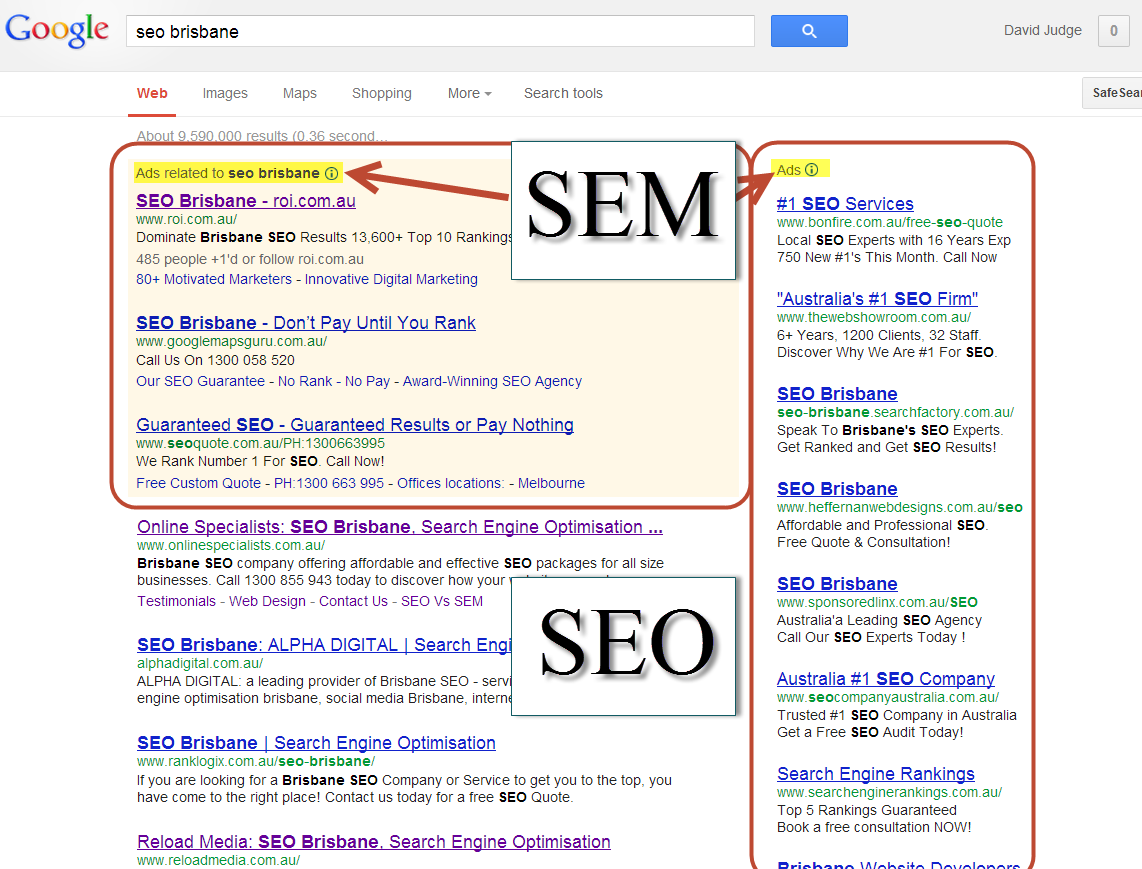 The idea behind SEM is quite a contrast with SEO as it's usually based on a 'Paid Per Click' model. You would normally set a daily budget and once it runs out your online presence disappears till the next day.
SEO on the other hand is 'Earned' in the respect that it usually takes longer to get to the top, but once you're there, you stay there (with ongoing maintenance).
SEM and SEO are not conflicting entities. In fact, they should really be used hand-in-hand, each helping the other to improve the site's online presence.
For instance, if there are keywords that are generating a lot of leads through paid search only, you may have to put more effort into optimising them for your organic search. The same goes for SEM.
If you are finding some keywords generating leads from organic search results, you can intensify your marketing by using those keywords for SEM. This will help you make sure that you're not missing out on any potential revenues from SEM.
In summary, when used together they can turn your site into a money making machine
Reality Tip #2 – 'Avoid placing all of your eggs in one basket…'
Making Social Platforms Work for Your SEO
Social media is really the in thing right now.
Statistics show more and more people are engaging in social networks, and as a result social media has (and will increasingly) become an integral part of online marketing and SEO. Google have officially announced that they use 'Social Signals'' as a part of their algorithm.
In Google's own words:
'Yes, we do use [Twitter] as a signal. It is used as a signal in our organic and news rankings. We also use it to enhance our news universal by marking how many people shared an article.'
And Also:
'We treat links shared on Facebook fan pages the same as we treat tweeted links.'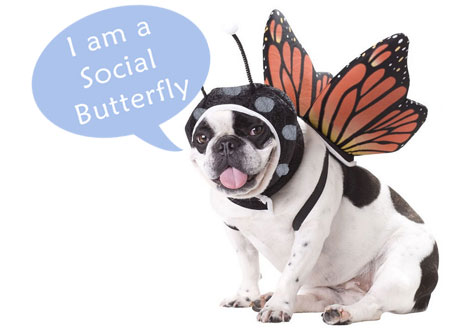 The Best Suited Social Strategy
The right social strategy will also ensure you are attracting visitors through social platforms, but it will also support your SEO activities.
Although Google are proving to pay special attention to Twitter and Google +, there is also no single winner in social media that you should be prioritising. Just because Facebook has the highest number of subscribers in the world, does not mean you should only be making your business social there or give in to the notion that Facebook is king.
Many online users prefer one social network for another. Some social networks are geared towards a certain group of people and for certain industries.
If you have very eye-candy products, decors, DIY related services and other picture-worthy products and services, you can be successful socialising on Pinterest and integrate that with Facebook and other social networks.
If your business is targeting professionals and businessmen, you can find them well-connected in LinkedIn. They could be on there looking for the exact services that you are offering.
Facebookers like checking in online, so your motel or hotel business could get extra leverage as users thumb up your services and product offerings.
Evaluate and plan your social media engagement first before you go invest time and money. 
Make sure that you are making the most of the social media platform and that they are positively contributing to your overall SEO strategy.
Holistic Makes All the Difference
When looking to improve your online presence, the most important criteria you will need to consider is if the expert you are hiring uses a holistic approach to SEO.
SEO is not only about making your website appear good on search engines. It also has to do with the overall performance of your site.
You could be doing well on search, but may be failing to translate that success into real revenues.
Is your site transforming visitors into customers? Does your site have the right prompt for potential customers to contact you? And does it have an aggressive and effective social presence to engage and encourage customers to talk about and avail of your products and services? All these can easily be regarded as separate thrusts, but in fact, they all should be conceptualised as parts of a whole.
Your SEO, SEM and SMM must be thought of as interactive parts of the plan.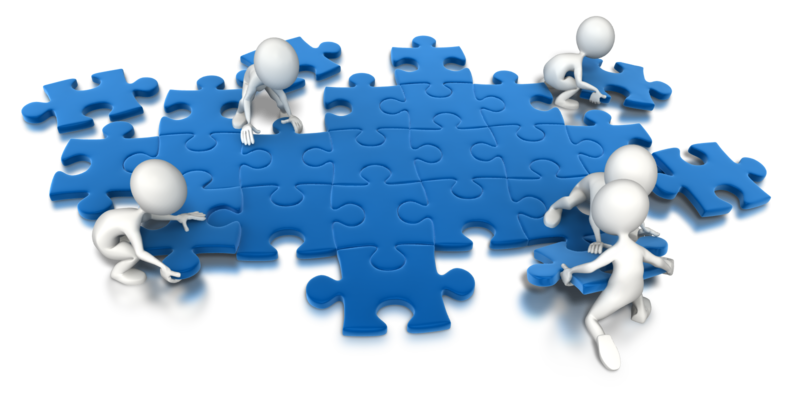 It could well be that you are doing great on social platforms, but when visitors and customers go to your site, there are a lot of navigational hiccups that are discouraging users to continue doing business with you.
If you are putting all your money into SEM and ignoring your website, the paid search investments are useless.
 Reality Tip #3 – 'Even your focus of your online presence to get the maximum return…'
Online strategies are also not the same for all businesses. They must be planned according to the business type, so there are no strict rules that you can follow.
Ensure your Online Strategy is measurable allowing you to eliminate ineffective methods and fill in the gaps when necessary.
If you take anything away from reading this understand a holistic approach is more important when getting the maximum return for your business online.
http://www.onlinespecialists.com.au/wp-content/uploads/2013/03/Butterfly-dog1.jpg
330
454
Karen Coloso
http://www.onlinespecialists.com.au/wp-content/uploads/2019/03/Online-Specialists-Logo-and-Ph-Number-new.png
Karen Coloso
2013-03-13 06:03:33
2014-07-01 07:55:30
SEO, SEM and Social