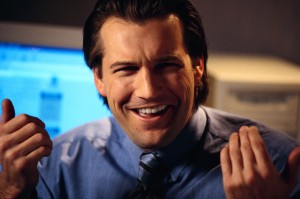 The Internet has now become an important medium for showcasing product and services. Almost every company that can afford print, radio and TV advertisements have also ventured into using the Internet as one of the main marketing strategy's to drive business growth.
But with thousands of websites out there being visited by thousands of local browsers each month, how can you make sure that your website can be found by your target customers? Here are a few Internet Marketing Tips.
1. Make sure your website is optimized for visitors and search engines. The process that is most commonly known to achieve this is called SEO (Search engine Optimization). The fact is that unless you know how to make your website highly popular on the internet it will float around in cyber-space, not being seen or visited by anyone, except for a few die-hard browsers who like to do hours of research on a product or service. However, 90% of people won't look past the first page of Google and out of those 90% on average they'll only look at 3 websites before making a decision. That's way it's SO important to get found fast and frequently on the internet and SEO is the best way to make that happen.
2. Claim your Google Places listing. Google Places is another way to get your website found on the front-page of Google by local visitors. It's free, anyone can claim one and will help drive a truck-load of targeted free traffic to your website. The other option is to get an Internet marketing company to help you with setting it up. The reason being that if you don't do it the right way, it may not appear in Google for months, whereas an Online Marketing Specialists will make sure it get's set-up properly.
3. Pay-per-click (PPC) is also a good method in Internet Marketing. You will only need to pay for the ad if the link is clicked. If you prefer this method of advertisement, make sure that you are using services that set limits on daily expenses. There are also services that help you determine effective keywords and monitor the PPC results.
4. Choose your domain name wisely. It is still being debated if domain names matter when it comes to search engine placement. Whether it does or not, having product related domain names help consumers remember your domain, that they can go back to your site even without the links.
5. Make sure you have useful content on your sites. While keyword density is important in search engine placement, having useless information or annoying repetition of keywords will not increase your customer's confidence in your site. It may even affect your sites traffic and can get your site removed from search engines. So make sure that keywords are used strategically.
6. When thinking of keywords, think like your target customers. What do you think are they going to search so they can get to your site? Also, use specific keywords or key phrases. Submitting a single word or a very general phrase to a search engine will not get you to the top of the search results compared to submitting specific keywords that describe your product and services perfectly.
One final tip on marketing products and services is to sell the benefits.
It will help your marketing strategies a lot if you highlight the benefits of choosing your products and services instead of merely discussing the product specifications. Product specifications may not mean much to customers, unless they know what these stand for (how these specifications affect the quality of the product or service).
Many people say getting to the top of search engine results is difficult since millions of websites exist, which can be using the same keywords. While this is true, this doesn't mean that your website has to stacked under your competitors' websites when presenting search engine results. Just by using the strategies above your website can dominate the search results, leave your competitors in the dust and build a solid source of highly target leads day-after-day to your business.
These are just a few of the key internet marketing tips that will help your business to be more successful on the Internet.
To get a free SEO and Google Places Analysis for your website and find out where your site is currently positioned in Google then…
click here now and simply fill in the short form at the top of the page.
http://www.onlinespecialists.com.au/wp-content/uploads/2011/04/j0400333-300x1991.jpg
199
300
Eva Judge
http://www.onlinespecialists.com.au/wp-content/uploads/2019/03/Online-Specialists-Logo-and-Ph-Number-new.png
Eva Judge
2011-04-28 00:38:36
2014-07-01 08:50:00
Internet Marketing Tips For Local Business